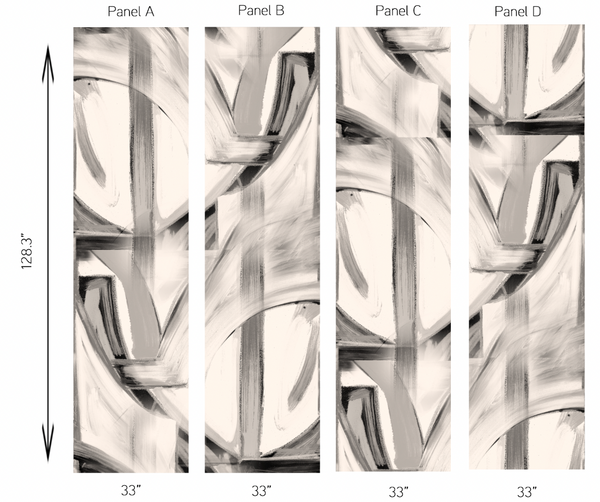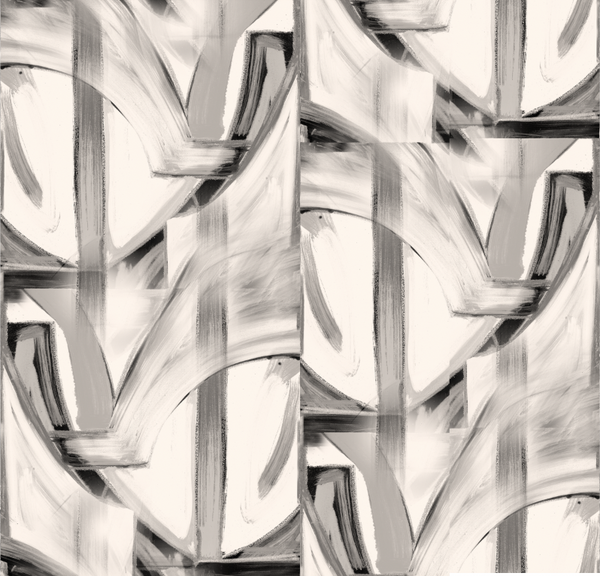 22421 Grey Fox Shimmer Mural Metallic Grasscloth Wallcovering
Metallic Grasscloth offers a flash of silver shimmer underneath the print colors.  Chemical Free Paper Backing. Colored with water-based vegetable dyes. Hand woven by skilled artisans on non-mechanized looms. Breathable and VOC free. Dipped and dyed by hand, each dye lot of grasscloth wallcovering will vary slightly.  Material is completely biodegradable at the end of its lifecycle.

Digitally Printed in the USA.

Our sisal grasscloth is extremely durable and is well suited for both residential and commercial applications.

The material can be vacuumed to release any dust that might accumulate on the surface. Do not use water to clean grasscloth, as the natural vegetable dyes used to create the colors can bleed or streak.
**50 square foot minimum**
Available for sale by the square foot or by panel set. 
Pre-set panel sets offered in heights 9', 10', 12', 15'. Panels ship untrimmed.  Trimmed width 33".
Panel Set includes 1 of each-- A, B, C, D panel.
We can also customize your panel set based on the dimensions of your room.  To customize your panel set, please email lindsay@lindsaycowles.com with your room dimensions.  We will price your order by the square foot.