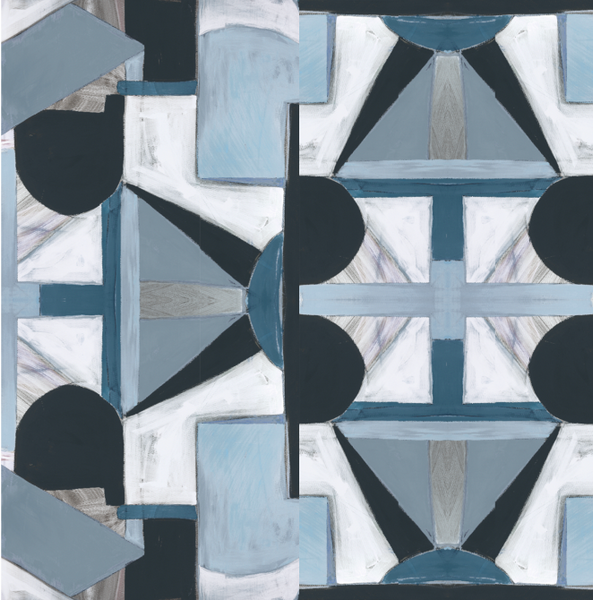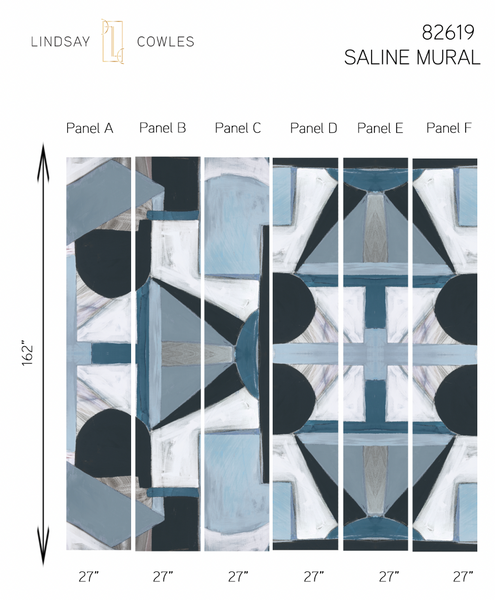 82619 Saline Mural Alta Non-Woven Wallcovering
Heavyweight, non-woven wallcovering created from Lindsay Cowles's abstract expressionist paintings.

Lightly textured surface with matte finish. Similar to watercolor paper.

Class A fire rated based on ASTM-E84 standard test. Suitable for residential and low-traffic commercial locations.

Made from sustainable and renewable resources. Complies with REACH requirements.
**50 square foot minimum**
Available for sale by the square foot or by panel set. 
Pre-set panel sets offered in heights 9', 10', 12', 15'. Panels ship untrimmed.  Trimmed width 27".
Panel Set includes 1 of each-- A, B, C, D, E, F panel.
We can also customize your panel set based on the dimensions of your room.  To customize your panel set, please email lindsay@lindsaycowles.com with your room dimensions.  We will price your order by the square foot.
Lead time 4-6 weeks.
Wipeable with a soft, damp cloth and mild dish soap.  Not scrubbable.
Need a custom color or custom scale or type II? Contact lindsay@lindsaycowles.com to inquire about custom papers!